The magic of Acoustic Emission in the fresh example of HVCO steam generator shell examination. The shell having 7.45 m length and 2.31 m diameter dimensions was tested by the acoustic emission technology during a pressurized test. The steam generator was manufactured in 2008 and is made of ASTM A-516 Gr.70 steel. No history of previous tests or repairs was available to us prior to this test.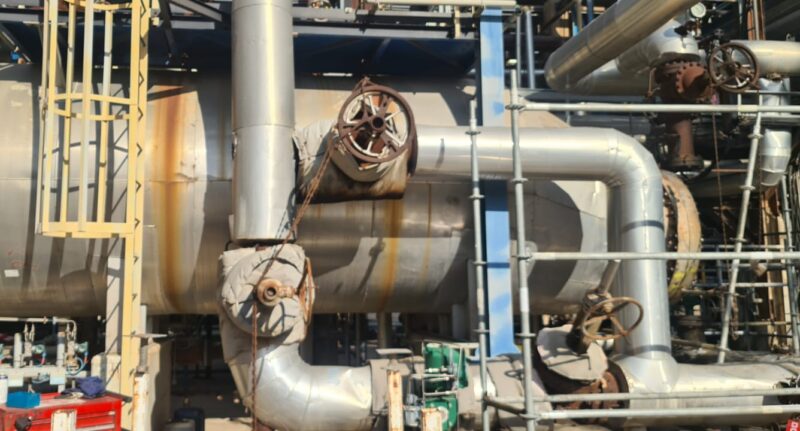 The examined HVCO steam generator shell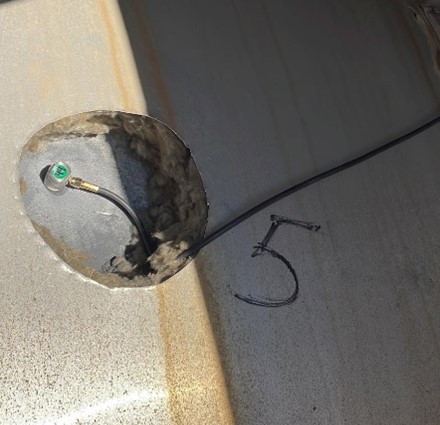 Acoustic emission sensor during the test
The goal of the acoustic emission examination was to detect and assess possible flaws developing in the shell at the test pressure. The main concern was the fact that the examination was performed under ambient temperature without compensation of thermal stresses that are present during steam generator operation. This necessitated a high level of sensitivity and very accurate analysis and classification of acoustic emission signals.
The test that was performed under two levels of hydrostatic pressure established several sources of acoustic emission activity. Analysis and filtration of AE data removed signals related to noise disturbances. Signals suspected to flaw indications were further analyzed and classified. As a result, several suspected flaw indications were reported including 2 areas with moderately growing discontinuities.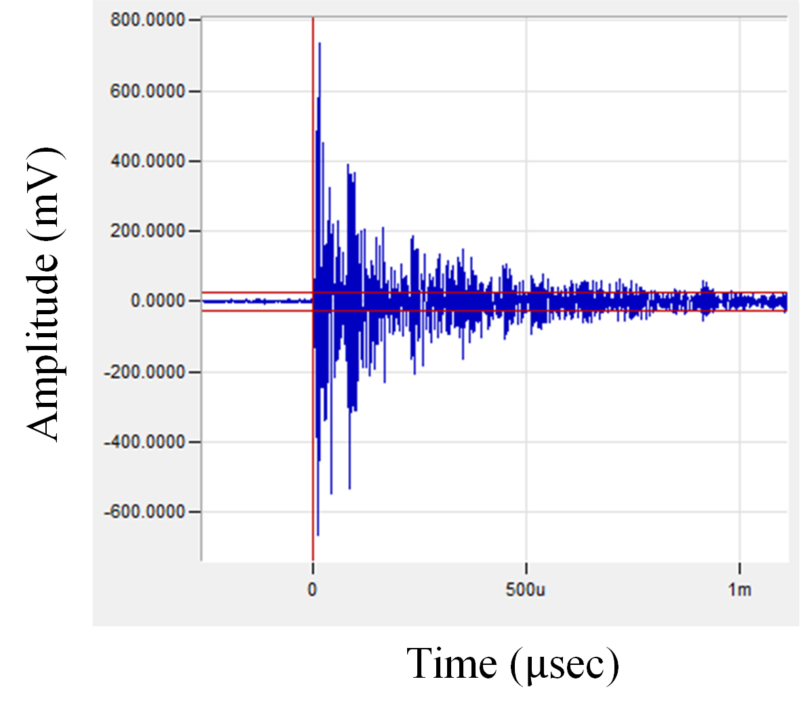 One of AE signals suspected to a growing discontinuity
After providing results to the customer, local non-destructive testing of the steam generator shell was performed. This confirmed crack-like indications in both areas reported by us previously. What a nice case study!!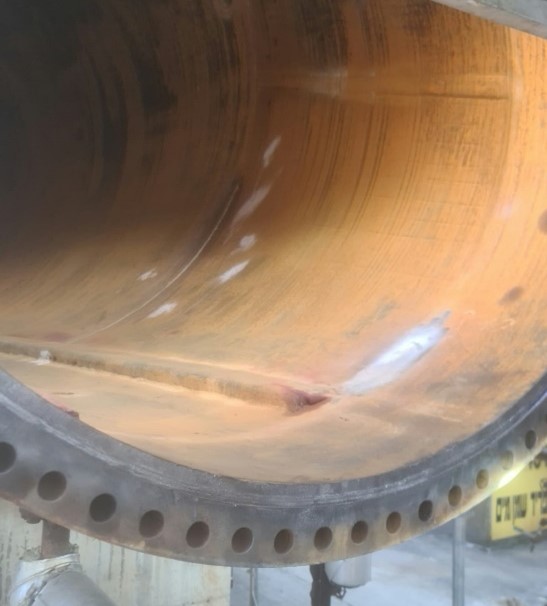 Written by: Dr. Boris Muravin (Feb 1, 2023)